We are a small Bulldog exhibitor and breeder. We raise and show Bulldogs from our family home in Eastern Iowa. Thank you for exploring our website . Please do not hesitate to contact us if you have any questions about AKC Registered Bulldogs in Iowa or the Bulldog Club of America.
ABOUT US
A glimpse into Vigilante Bulldogs and our values.
BREEDING FOR STANDARD
Confirmation has become a passion for our entire family and we enjoy showing off our dogs in the ring. Not only have we had personal success in the ring, but have met so many wonderful people that are just as passionate about Bulldogs as we are. It is critical that our puppies bred exemplify the Bulldog standard as designated by the AKC.
FAMILY FOCUSED
First and foremost, our Bulldogs are members of our family. They live with us in our family home and have ample room to run and play. They are regularly socialized with children and other dogs. Due to the limitations of space, we can only have a certain number of dogs, so our breedings are limited.
HEALTH & TEMPERAMENT
Besides standard, it is very important to breed for optimal health. All of our puppies are placed with a health guarantee and any new home can be confident that they are getting a puppy free from any genetic abnormalities. It is also crucial for us to consider the personalities of the parents, so we have puppies that grow into social, playful and joyous adults.
GCH K's Note-A-Bul Natural Woman "Pepper"


Pepper will always hold a special place in our heart as our first finished champion. After getting busy with four young children, we had moved away from the dog show scene and focused on their activities. When we were ready to get back into it, we were fortunate to have had the opportunity to purchase Pepper as a puppy from K's Note-A-Bul in Illinois. She was the most beautiful puppy we had every seen-square brick head, solid body and great movement. Our kids loved running around with her and she was a great playmate. Pepper was a joy in the ring, running through her championship and then grand championship. Pepper has sired two litters. Our own Della was our first bred by champion. Currently her get BJ and Luthor are in the show ring. She is very proud of her offspring and is hoping to head into the ring one last time at Bulldog Nationals 2019 to compete for the honor of Best Brood Bitch.
GCH K's Note-A-Bul Whiter Shade of Pale "Palee"
Palee is a very special girl. She is a great mover with a correct top line, black dark eyes, small rose ears, brick head and wonderful jaw. Everything about her is special. She is so special she has almost all of her points from specialty show breeder judges and when she was a puppy specialty show sweep breeder judges. She finished her championship before the age of two and grand championship five months late with six majors! Palee's mom and dad also both won all their points from specialty show judges! Palee also made the final cut at the 2016 BCA specialty show!!!

CH Vigilante Sindel 'That Was Fun' "Della"
Della is our first bred by champion. She finished her championship at 20 months old with four majors!!! She also had seven reserve majors on her way to her championship!!! Della is not only wonderful in the show ring, but a fantastic family pet who has brought our family much joy and adventure.

GCH D'Toledo Vigilante The Caped Crusader "Gotham"

Gotham entered the show world with a bang by becoming 2017's World's Best Puppy in Mexico. After that adventure he won points towards both is Mexican and Pan-American championship. Gotham returned to the states and won Reserve Best Puppy at the prestigious 2017 Bulldog Nationals. What followed next has been an illustrious career of multiple major wins and Reserve Best in Show wins. Gotham has also sired some amazing get, including our little Princess Gea, who are all doing amazing things in the show ring. Gotham is available for stud service to approved bitches.
Am Can CH MVP Vigilante 'I Don't Know How to Lose' "Luthor"
*Currently in the ring*
Luthor is an American and Canadian champion, finishing his American championship at only 10 months old. His first time out in the show scene, he won the large puppy division at 2018 Bulldog Nationals. Currently, Luthor is showing in Mexico, finishing his championship there.

D'Toledo Vigilante Princess Gea "Gea"
*Currently in the ring*
This young prospect is just under a year and ready to make a splash on the showing scene in 2019. She just received her first major win, along with two speciality wins and is well on the way to her Championship under the showmanship of Best Bulldog National Junior Handler 2017, Orion Mason.



Exact Classic Vigilante Welcome to the Jungle "Ruby"
Ruby did not care much for being in the ring, but has proven herself to be an excellent brood bitch and mama to her new litter. She has now produced two large litters of healthy and beautiful pups, with a few up and coming in the show ring.


BISS Ch. MVP Vigilante Billie Jean King "BJ"
*Currently in the ring*
BJ has been killing it in the show ring, already obtaining her Championship at only nine months of age. She is already proving that she is a force to be reckoned with and is well on the road to her Grand Championship.

Am Can CH MVP Vigilante 'I Don't Know How to Lose' "Luthor" KD Bulls Ray of Sunshine "Sunny"
We are very excited to welcome a litter of six puppies born September 30, 2020. Three girls and three boys make up the group of two trios". We are are currently taking deposits for this litter. All puppies placed in pet homes will be on a spay/neuter contract. Please use the "Contact Us" form, email vigilantebulldogs@gmail.com or call/text (319) 512-9766 if you are interested in finding out more information about a puppy.
*Puppies will be available for their new homes on November 30, 2020.*
TESTIMONIALS-Coming soon!
"This is just example text. Click to edit and add your own testimonials."
CUSTOMER NAME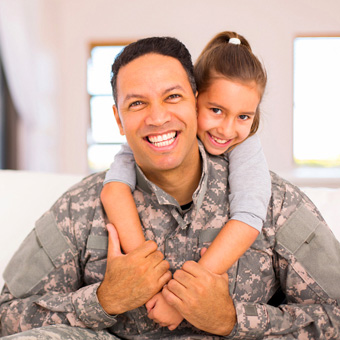 "This is just example text. Click to edit and add your own testimonials."
CUSTOMER NAME
Please contact us if you have any questions regarding showing, stud services, litter raising or available puppies.